DISABLE / ENABLE GAME SERIES
In Challenge Place you can disable / enable a specific game series. This option can be used for example in cases of a unbalanced bracket stages (where the number of teams in the bracket is not power of two) with teams in BYE, or cases that there is no 3rd place series and you want disable that series.
HOW TO DISABLE / ENABLE?
Disable / enable a series is really simple. When accessing the stage screen in each series there is the option "DISABLE SERIES" (you can see in the image below), click on this option to disable a series.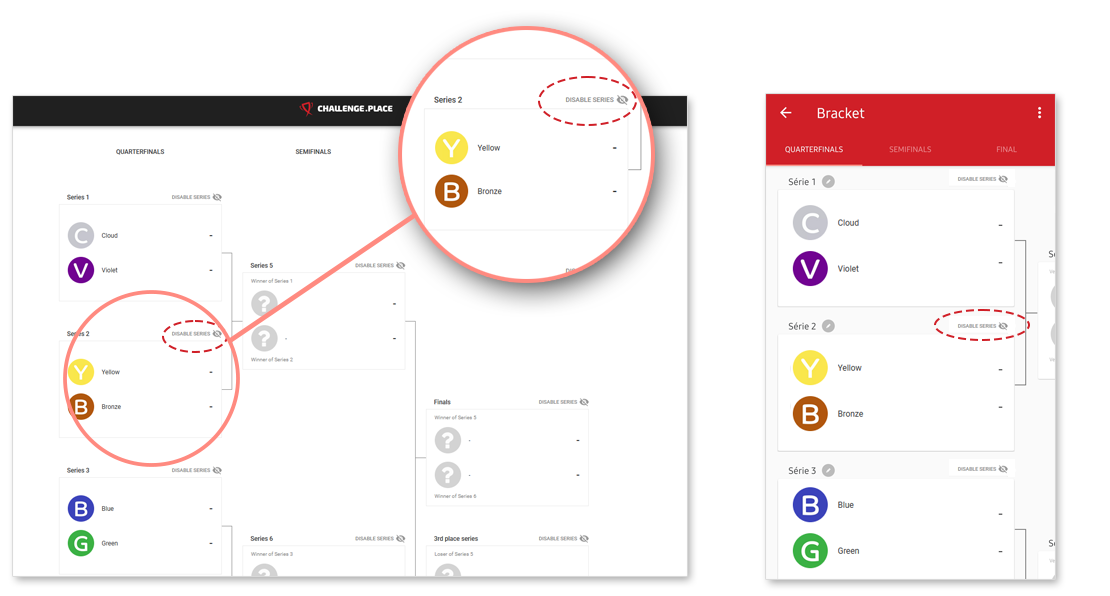 A popup will be displayed with a text informing the consequences of disable the series, click on "DISABLE SERIES" to confirm.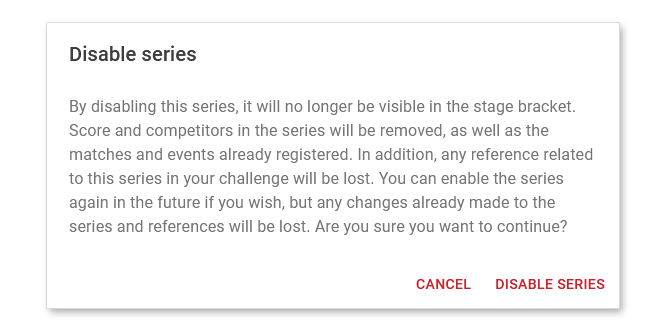 For an administrator, the disabled series is displayed with a transparency, with the option to enable it again, for this click on "ENABLE SERIES".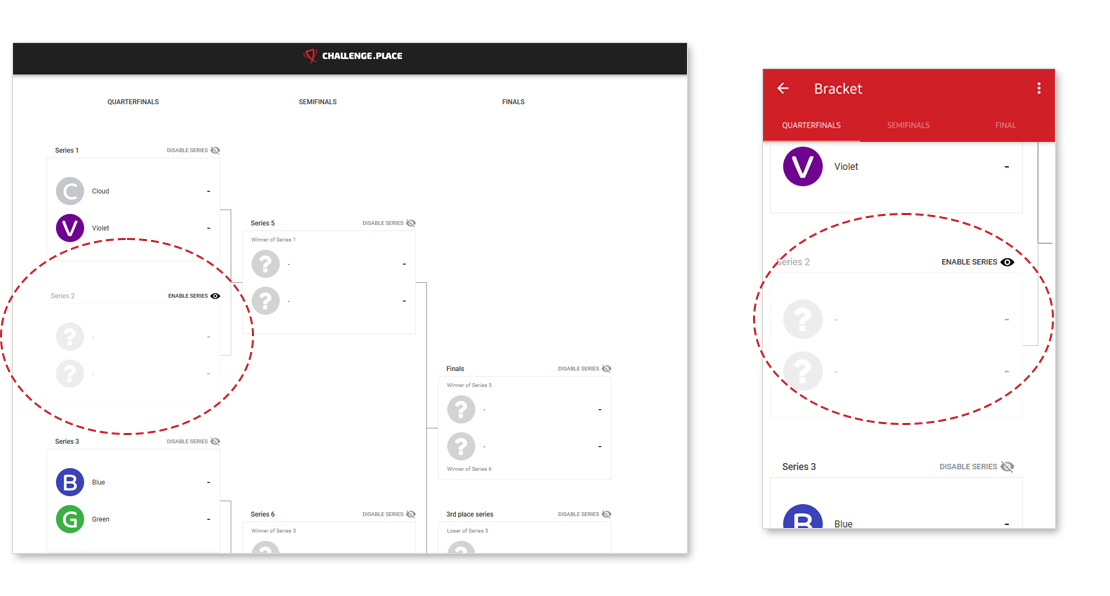 For viewers this series is not shown.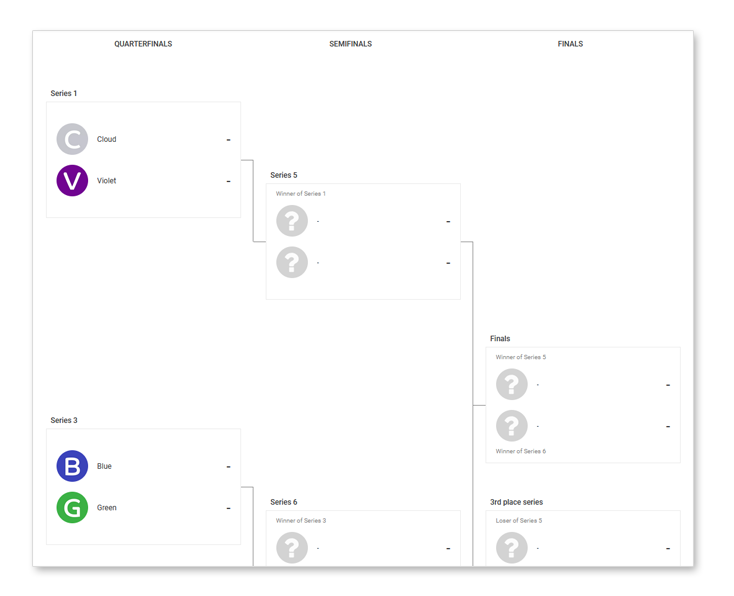 I HAVE AN UNBALANCED BRACKET, WITH TEAMS IN BYE, WHAT TO DO?
If you have teams in bye, you can disable the series that should not be shown and add the team in the next round manually, as in the example below: